"Your Climate Communication Campaign" within the Scope of İklimIn Completed
"Your Climate Communication Campaign" within the scope of IklimIn project, which aims to raise awareness in the fight against climate change in the society, has been completed.  A large number of communication activities were carried out within the scope of the campaign, which started with the Media Gathering Event held on October 10, 2018 at the Four Seasons Hotel and ended on August 14, 2019.
Photography Contest and Your Climate Photo Exhibitions
Within the scope of the campaign, first "Your Climate Photography Contest" was held in collaboration with Photographic Arts Federation of Turkey between April 15 and June 21, 2019.  At the end of the contest, 31 works were determined to be awarded the prize, honorable mention and exhibition among the 2290 works sent by 651 photographers.  The photographs were displayed in airports, exhibition halls, culture centers and shopping malls in Istanbul, Ankara, Izmir, Antalya, Bodrum, Gaziantep, Kocaeli, Mersin, Çanakkale in July – August 2019.
Ankara Cer Modern Arts Center– 26.07.2019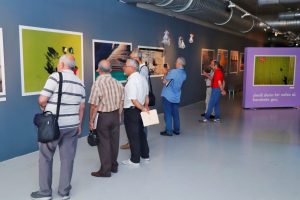 Antalya TAV Airport –  29.07.2019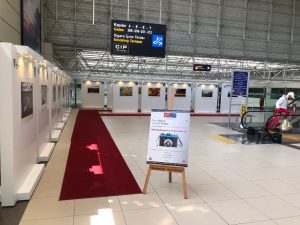 Digital Advertisements
Campaign messages were shared with the public on digital screens rented at 15 different locations in Ankara, Istanbul and Izmir.  Different designs were prepared for each province. In addition to the project message on digital panels, announcements were made for Your Climate Photography Exhibitions established in cities at the same time.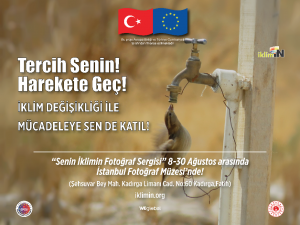 In order to benefit from the effective promotional power offered by the digital media, approximately 30 websites, mainly news sites, were placed ads for a week and 1.5 million people were reached through internet advertisements prepared in different formats.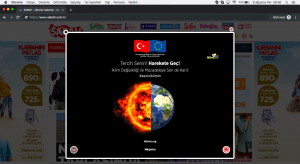 Within the scope of the campaign, postings were made to support campaign messages from project accounts established on mainstream digital media platforms such as Facebook, Twitter, Instagram and YouTube.
Campus Activities
Between May – June 2019, 3 public information seminars were held in Ankara, Izmir and Istanbul.  476 people, including the representatives of relevant NGOs and public organizations and institutions, particularly students and academicians, attended the seminars. Within the scope of the activities, academicians and experts of the subject informed the participants in the light of scientific reports. Lecturer of ITU Disaster Management Research and Application Center Prof. Dr. Mikdat Kadıoğlu, Lecturer of Ege University Faculty of Agriculture Department of Landscape Architecture Assoc. Prof. Dr. Çiğdem Coşkun Hepcan, meteorologist Bünyamin Sürmeli, Digital Marketing and Media Specialist Eren Diril attended the events as speakers.
| | | |
| --- | --- | --- |
| City | University | Date |
| Ankara | Middle East Technical University | May 8, 2019 |
| Izmir | Ege University | May 29, 2019 |
| Istanbul | Marmara University | June 18, 2019 |